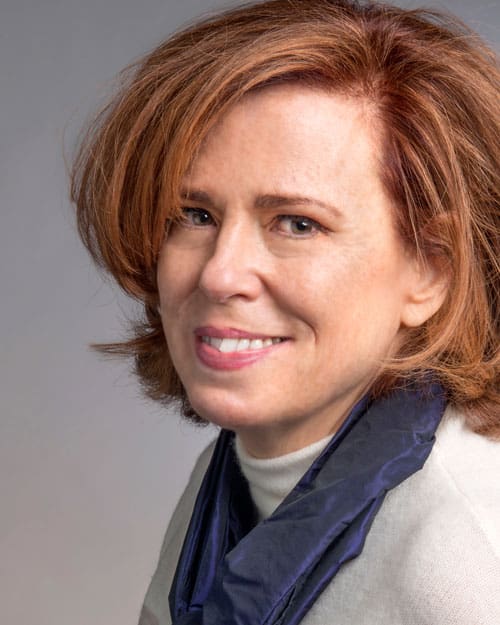 Berkshire Hathaway HomeServices Verani Realty's Nicole Watkins Receives High Honors
February 2019
At a recent awards convention local real estate agent Nicole Watkins was recognized as the top producing agent In Berkshire Hathaway HomeServices Verani Realty, New Hampshire's largest and leading real estate firm. Nicole's 2018 extraordinary sales performance record placed her in the number one sales position in a company of over 500 agents [...]
Berkshire Hathaway HomeServices Verani Realty's Nicole Watkins Receives High Honors

February 2019
At a recent awards convention local real estate agent Nicole Watkins was recognized as the top producing agent In Berkshire Hathaway HomeServices Verani Realty, New Hampshire's largest and leading real estate firm. Nicole's 2018 extraordinary sales performance record placed her in the number one sales position in a company of over 500 agents statewide.
At a recent convention, Nicole was presented with the Berkshire Hathaway Chairman's Platinum and Five Year Legend Award. 2018 marked the fifth consecutive year that Miss. Watkins received the "Chairman's Circle" award.
Berkshire Hathaway HomeServices Verani Realty topped all real estate firms in New Hampshire in sales performance for 2018. Reaching the top position in the firm is a highly coveted and respected achievement in the real estate industry in New Hampshire. Reaching the Chairman's Circle Platinum award places Miss Watkins in the top 1% in sales performance in the world within the Berkshire Hathaway system which has approximately 50,000 agents in over 1,500 offices.
Miss Watkin's started her career in New Hampshire's Lakes Region in 2002. Her area of expertise is primarily in the sale of waterfront properties on Lakes Winnipesaukee and Squam which account for the vast majority of sales contributing to the level required to earn the Chairman's Platinum Circle Award.
Prior to joining Berkshire Hathaway HomeServices Verani Realty Nicole was associated with The Lakes Region Realty Group which, for several decades, was a market leader in waterfront sales on Lake Winnipesaukee. There too she repeatedly held the top-ranking sales position in the firm. Berkshire Hathaway HomeServices Verani Realty merged with and acquired the firm in 2014. Miss Watkins remained with the firm where she has continued to earn top awards throughout the company.
Nicole Watkins is based out of Berkshire Hathaway's Moultonborough, New Hampshire office.
Nicole joined Berkshire Hathaway HomeServices Verani Realty as a Sales Associate with 12 years of Lakes Region real estate sales experience and with a great knowledge of the Lakes Region from being raised in the area. Nicole's previous real estate and marketing experience includes commercial/retail real estate negotiating experience at the Shopco Group in New York City, the Hahn Company in La Jolla, California. She also worked for Mueller Jordan Weiss Advertising in New York City, was an analyst at an NYC bank and is a produced writer for international television.
"When my clients purchase New Hampshire waterfront real estate they are starting a wonderful chapter in their lives. Their Lake Winnipesaukee or Squam Lake home is often where a family's priceless memories are made. Their lake home is often kept in the family and loved by future generations."
Nicole should know, having been part of an extended family that has enjoyed being on Lake Winnipesaukee for generations.
Among her achievements, Nicole consistently ranks as one of the top agents in her firm and believes she is able to bring more expertise to her clients every year through her experience.
"I've always been able to cast a global marketing net with my own website, NicoleWatkins.com, which ranks very well, and with the firm website. We are always increasing what we can do for all of our clients." Contact Nicole with any questions about New Hampshire Lakes Region real estate.
Lake Winnipesaukee Waterfront Homes
Lake Winnipesaukee has some of the most magnificent waterfronts in New England. Most of Nicole's listings are located near Lake Winnipesaukee and Squam Lake, among the most sought after lakes on the East Coast.
View Nicole's listings by clicking on the appropriate link. Contact Nicole with any questions.
Track Record
I sell property primarily in the Lake Winnipesaukee shored towns; most of my clients' preferred towns are Meredith, Wolfeboro, and Moultonborough. Our firm has been number one in Moultonborough waterfront property sales for over 20 years* (Since Moultonborough has twice the amount of Lake Winnipesaukee waterfront of any other Lake Winnipesaukee shore town, you'll want to look at the diverse Moultonborough Lake Winnipesaukee real estate inventory on my site if you are considering buying Lake Winnipesaukee real estate). I have been a consistent top producer due to a large amount of referral business from previous clients.
I know these markets well and am immersed in the business of finding homes that are a great fit for my customers and clients. Click here to read more about our firm and Lakes Region real estate market trends. Our waterfront office in Meredith, NH is right across from the Meredith NH town docks on Lake Winnipesaukee. Our Moultonborough office is at 60 Whittier Highway, Moultonborough, NH.
I have many years of experience tailoring customized marketing plans for my clients. Put my years of marketing experience to work for you. I'd be happy to provide several examples of my past marketing campaigns.
My past professional experience has given me Marketing and Communications skills that can also be of help to you. My experience includes being an Analyst at a New York City Bank, doing account and copy work at a New York City Advertising Agency, as well as helping to sell the work of Television Commercial Directors to Advertising Agencies.
My Communications experience includes being a Writer for the Internationally broadcast educational television series "Survival English" which teaches English and is produced by Fuji television and shot in New York. I've also worked on various films in the capacity of Writer, Researcher, and Actor, working on projects whose causes I thought needed a voice, including the documentary film "Apartheid a Proposal for Torture" for Channel Four London.
My Real Estate experience began in 1988 as a Real Estate Negotiator in New York City for the Shopco Group, and then for the Hahn Company in La Jolla, California. I returned in the late 1990's to the Lakes Region to raise my family in the same beautiful area where I was raised. Since then I've been raising my son who has been on the water since we arrived, whether it is swimming and fishing for much of the summer or playing hockey from September to Spring.
I've been privileged to help many new Lake Region residents find wonderful properties that have made a positive transition in their lives.
I'm a graduate of The Holderness School in Plymouth, New Hampshire and have a B.A. in English Literature from Smith College in Northampton, Massachusetts, and graduate degrees in two subjects. My Grandfather originally bought Lake Winnipesaukee property after falling in love with Lake Winnipesaukee as a young man. He worked and traveled all over the world, but Lake Winnipesaukee was his favorite place to be.
Years later, my father, who'd discovered Lake Winnipesaukee as a Lakefront Counselor at Camp Idlewild, eventually left his work in Weston, Massachusetts to raise his family in his favorite place in the world, New Hampshire's Lakes Region.
Lake Winnipesaukee and Squam Lake have kept many wonderful friends and my extended family together for generations. I've found homes for buyers in almost all Lakes Region towns, from Holderness to Hebron. I'd love to help you in your real estate search.
Our offices will be an invaluable tool throughout your home search, whether it is in evaluating the market, understanding home inspection results, or various matters related to selling and buying homes in the Lakes Region.
We have decades of experience working with local Attorneys, Environmental Scientists, Septic Designers, Electricians and numerous other Lakes Region professionals. Our long term relationships with these experts are here to help make the purchase of real estate as enjoyable as possible.
Dear Prospective Buyers,
The home you're looking for may be one that I've already seen! Whether or not it is already on the market, our Moultonborough NH office has more than twenty five full-time Realtors who exchange information in order to help you in your search. The Berkshire Hathaway HomeServcies Spencer-Hughes office in Wolfeboro is now also part of our 6 office network around Lake Winnipesaukee. We're well equipped to help you find the property you seek, whether it is your first home, retirement home, or something in between. Please tell me about the home you seek. I'd love to help you find it!
While most of my transactions have been in the immediate area where I was raised, Meredith, Center Harbor, Moultonborough, and Tuftonboro, I expose my buyers to as many different towns as possible to help them discover the area that they will love the best. I have represented dozens of Home Buyers and Home Sellers of fine properties throughout the New Hampshire Lakes Region.

Sincerely,
Nicole Watkins

* Statistics supporting the information represented in this letter have been obtained for the Northern New England Real Estate Network (NNEREN) which is our "MLS" system. The statistics are for the for the period(s) indicated and are based upon 'Grand Total" sales performance
Office Location
60 Whittier Highway Harbor Square
Moultonborough, NH 03254
Contact Info
Specifications
Languages:
Specialties:
Service Area:
Contact
Hi there! How can we help you?
Contact us using the form below or give us a call.
Hi there! How can we help you?
Contact us using the form below or give us a call.