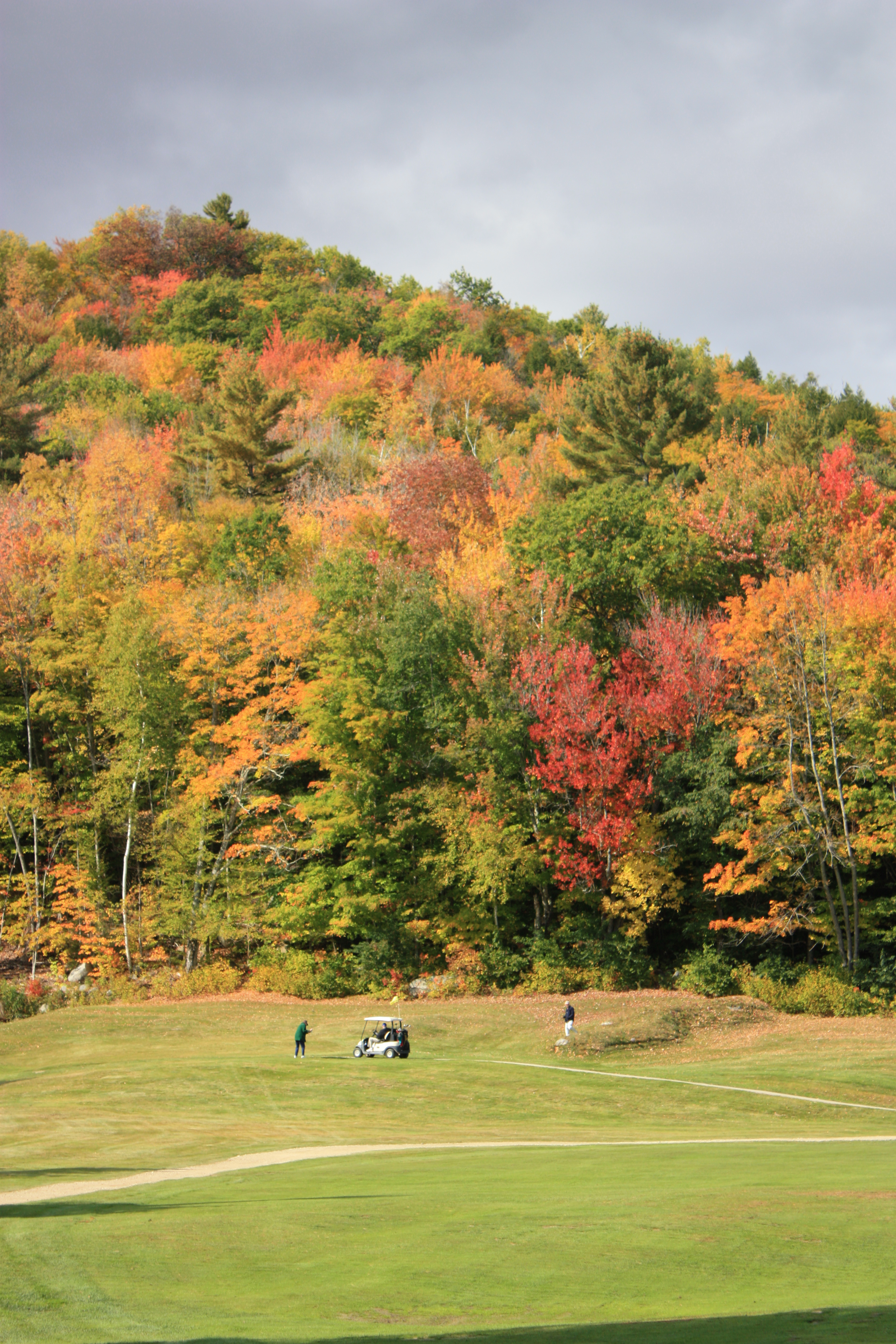 The Lakes Region is home to beautiful country clubs and golf courses. Enjoyed by residents and seasonal visitors, these courses are known for having stunning lake views and mountain backdrops. During the spring, summer, and fall, spend the day on the links and take advantage of some of the best golfing in New England. The ever-shifting New England fall colors are at their best in October. With weather fluctuating between 60's and 70's going into late October 2016, it is still prime golfing season.
Just as all the towns in the Lakes Region have their own personalities, so do the golf courses. Waukewan Golf Club in in Center Harbor has one of the most picturesque golf courses and is just 5 minutes from downtown Meredith, NH.
You can enjoy a wide range of courses in the Lakes Region and its environs. Whether you are an experienced player or a first-time golfer, the Lakes Region offers a variety of golf courses that allows you to take on the challenge of this premier sport. There is also a great balance of private and public courses. Lakes Region golf courses include:
White Mountain Country Club, Ashland
Lake View Golf Course, Belmont
Waukewan Golf Club, Center Harbor
Indian Mound Golf Club, Center Ossify
Ragged Mountain Resort, Danbury
Bolduc Park Par Three Golf Course, Gilford
Pheasant Ridge Golf Club, Gilford
Highland Links Colony Golf Course, Holderness
Jade Trace Golf Course, Laconia
Laconia Country Club, Laconia
Oak Hills Golf Course, Meredith
Bald Peak Colony Club, Moultonborough/Tuftonboro
Ridgewood Country Club, Moultonborough
Lake Winnipesaukee Golf Club, New Durham
Province Lake Golf Club, South Effingham
Lochmere Golf & Country Club, Tilton
Kingswood Golf Club, Wolfeboro
Homes near or in a golf community are prime real estate in the Lakes Region. The convenience of a short walk or drive to the course is perfect for a golf enthusiast.
Click here to find all homes and land for sale near golf courses.